My name is Dr. Steven Simmons and I have been proud to call the Lake Chelan valley my home since 2007. I was originally born in Oregon, but grew up on the Hood Canal in Washington State where I learned to treasure the beauty that surrounds this state. I attended Central Washington University in Ellensburg, WA where I studied in the pre-med program and eventually received a Bachelor of Science degree in Biology, as well as, a loving wife from Chelan!
After graduation, my wife and I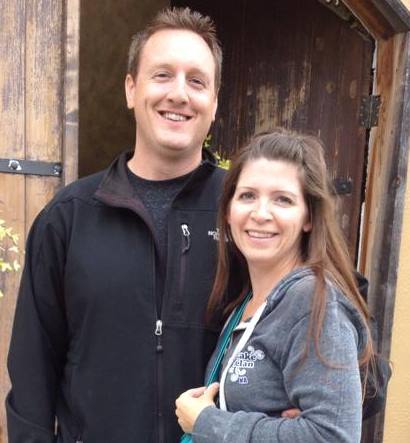 moved to Atlanta Georgia where I attended the Doctor of Chiropractic graduate program and Internship at Life University for another five years. During this time I was able to graduate with honors and expand on my chiropractic education by studying the highly specialized technique called NUCCA.
After many years of living and working on the East Coast, my wife and I decided that it was time to move back home to Washington. The Beauty of the Chelan Valley was simply something that we couldn't resist.
I am very excited to have been able to bring the NUCCA technique to Central Washington. This extremely gentle and highly specific technique can help all of us function at our maximum potential and in many cases, free us of the long standing pain and poor health that has become routine.
I look forward to meeting you and beginning you on your journey to good health.
Sincerely,
Dr. Steven Simmons D.C.